Hit send. Get results.
It's that simple.
Easiest marketing solution for busy professionals.
*14 days. No credit card required.
Create beautiful campaigns in minutes
Get better results with SMS marketing
Drive engagement & real business results
Manage all your business from one place
Everything you need to create beautiful marketing campaigns
Use a pre-built template to create gorgeous, mobile-friendly marketing campaigns, designed with customer engagement in mind.
Cross-channel marketing – double your results in half the time
Easily create beautiful promotions using Zoomega's custom template.
Segment clients based on their location, interests and more.
Send personalized emails.
Get 98% open rate! SMS campaigns are read within the first 3 minutes.
Combine SMS with emails to reach 100% of your clients.
Ideal for last minute promotions.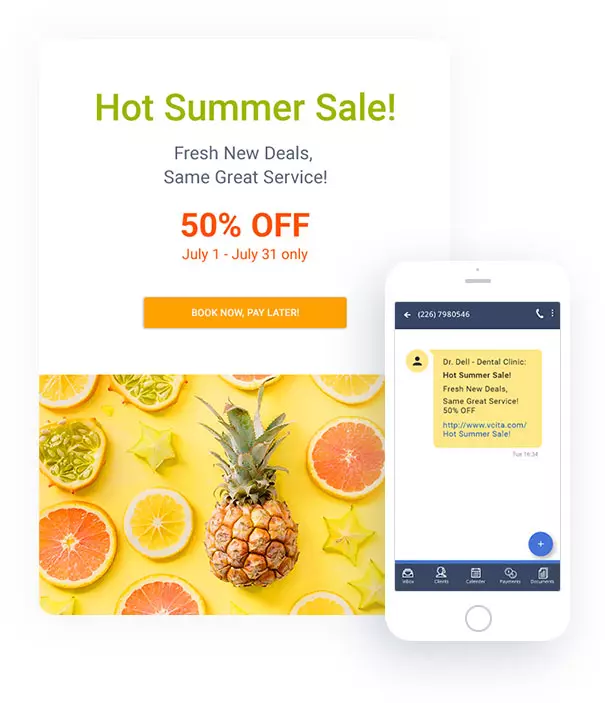 Spread your message to clients today!
Tailor your marketing to each client
Client segmentation
Customize campaigns to the needs of a specific sector of your client base. Segment clients based on their location, interests or status (lead, customer or VIP).
Personalization
Add a personal touch to your emails. Customize your email templates to include a client's first name and improve click-through rates instantly.
Can't come up with the right words? We've got you covered.
Writing copy isn't your thing? With Zoomega, you can send a marketing campaign in less than 5 minutes. Simply click on Announcements to access a library of ready-to-send email templates covering various business messages and occasions.
Each template contains everything a user needs for a winner campaign – from an attention-grabbing subject line to witty texts and compelling visuals. And guess what? You can easily make changes to the text, image and subject line of each campaign.
Free your mind & feed your wallet with automated campaigns
Can't find the time to work on your marketing? Simply turn Automated Campaigns on and let vcita work for you.

Easily schedule and send automated campaigns to clients who meet a certain criteria. Create individual or drip campaigns in no-time with three beautiful ready-made campaigns, crafted by our marketing team to engage and retain clients: A "'welcome" email for new clients, a "Happy Birthday" email and a "It's Been A While" email for inactive clients.
Email marketing that boosts your bottom line
Call-to-actions
Let clients pay, fill out forms and submit documents in a single click.
Real results
Track actual client activity, measuring the real success of your email marketing.
Scheduling button
Enable clients to book appointments directly from your email.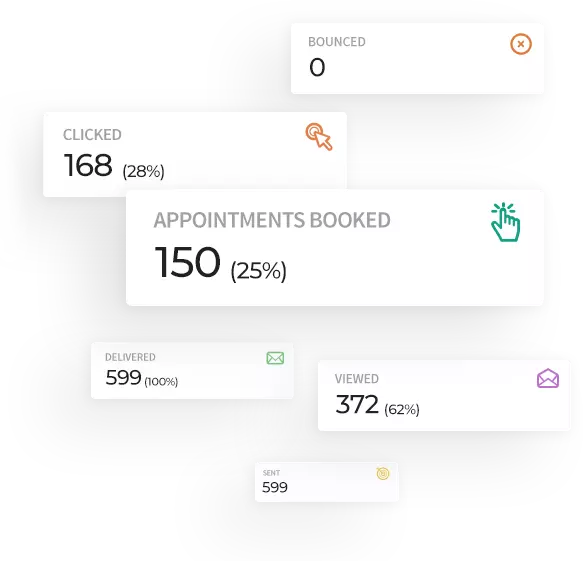 All Your Business, All in One Place
Your juggling days are over! Manage your marketing along with your calendar, billing & client management – all from one centralized hub.
Scheduling software
Client management
Lead generation

Client portal
Billing & invoicing
Reap the benefits of keeping in touch.